Two years have gone by since your husband, [name_m]Dax[/name_m], passed away. Your daughters, [name_u]Josie[/name_u] and [name_f]Greer[/name_f] are now ten years old and five years old. Your twin boys, [name_m]Clay[/name_m], and [name_m]Benji[/name_m] are now three years old. Your sister's children, [name_m]Felix[/name_m] and [name_f]Willa[/name_f], are now six years old. Everything has gotten better and everyone's doing well.
Your oldest daughter's father, [name_m]Trey[/name_m], has gotten a divorce from his wife. She gets their house and he gets their kids. Since he's been incredible ever since your daughter with him was born, you offer he comes live with you in your house until he gets back on his feet. Not wanting to be a burden to you, it takes a while for him to accept the offer. But with his children needing a new home and an opportunity to be closer to his eldest child, he agrees.
[name_m]How[/name_m] many kids does he have? You decide
[name_m]Rhett[/name_m] [name_m]Fox[/name_m] [name_u]Parker[/name_u] - 7 years old
[name_f]Tillie[/name_f] [name_f]Faith[/name_f] [name_u]Parker[/name_u] - 5 years old
[name_m]Boone[/name_m] [name_m]King[/name_m] [name_u]Parker[/name_u] - 3 years old
[name_f]Pearl[/name_f] [name_f]Alice[/name_f] [name_u]Parker[/name_u] - 6 months old
You and [name_m]Trey[/name_m] have perfected life living together within months of his family moving in. But that doesn't mean there aren't days you want to pull your hair out. Which is why, on your birthday, he takes you out to dinner, with just the two of you. And, during the course of the evening, you feel like the sixteen-year-old new girl from [name_m]Boston[/name_m] falling in love with the school's Southern outcast all over again…
A month after that night, you and [name_m]Trey[/name_m], decide to do what you didn't do ten, almost eleven, years ago: give a try at a relationship. Your daughter with him, [name_u]Josie[/name_u], is delighted when she learns this. You don't want to get her hopes up, but after a few months, you begin to wonder what kept you back all those years ago and why you just gave up on him. You know the two of you love each other, then and now. Which is why, six months after you starting dating him, you decide to do the impossible…propose!
[name_m]How[/name_m] do you propose to him? You decide
B: You tie a red velvet ribbon from one spot in the house to another, attached with little notes recalling moments from your relationship–starting with the conception of your daughter–along the way. You're waiting at the last stop.
He says yes! You almost faint, you can't believe! All your kids are ecstatic, especially your eldest daughter, [name_u]Josie[/name_u]. You actually let her help plan the wedding.
What kind of wedding do you have? Your choice
E: A vineyard wedding in [name_f]May[/name_f]
What does your engagement ring look like? Your choice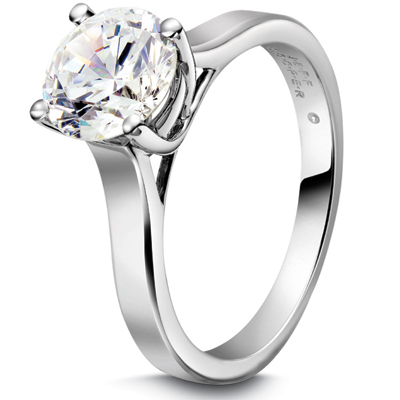 What does your wedding dress look like? Your choice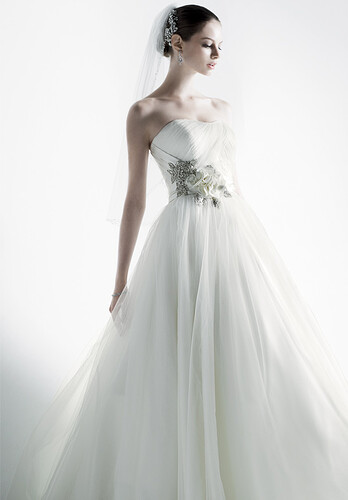 Where do you go for your honeymoon? Your choice
C: [name_f]Barcelona[/name_f], Spain
18 months after your wedding, a week after your oldest daughter's twelfth birthday, you go to the doctor's and find out you're pregnant with another set of multiples. This wasn't something you and your new husband planned, but it's a nice surprise. And the house you've been living in suddenly feels small. So, you buy a bigger house in [name_u]Albany[/name_u], [name_m]New[/name_m] [name_m]York[/name_m].
[name_m]How[/name_m] many babies do you have? You decide
[name_m]Jett[/name_m] [name_f]Rosie[/name_f] [name_u]Parker[/name_u] & [name_f]Sapphire[/name_f] [name_u]Skye[/name_u] Paker
What does your new house look like? You decide
http://interiordesigningblog.com/wp-content/uploads/2010/03/victorian-home-style.jpg
Two years after your multiples are born, you receive a surprising letter from your stepsister, [name_f]Cleo[/name_f], whom you haven't heard from in years after she cut off all contact with you once she moved out of your stepfather's house. She goes on explaining that, since you last saw her, she's been married three times and had two children by each husband, all whom abandoned her and the children. She's on welfare, but can't support even herself, which puts her children in danger of going into foster care. You're the only family she has left and she asks if you and your husband will take the children. You feel sorry for her and the kids. You talk to your husband and he thinks taking the kids in would be the right thing to do.
[name_m]How[/name_m] many kids does your stepsister have? Your choice
[name_m]Magnus[/name_m] [name_m]Thor[/name_m] [name_m]Williams[/name_m]
[name_m]Severus[/name_m] [name_m]Nero[/name_m] [name_m]Williams[/name_m]
[name_m]Atticus[/name_m] [name_m]Cyrus[/name_m] [name_m]Potter[/name_m]
[name_m]Remus[/name_m] [name_m]Marcus[/name_m] [name_m]Potter[/name_m]
[name_m]Cosmo[/name_m] [name_m]Rufus[/name_m] [name_u]Winslow[/name_u]
[name_m]Tiberius[/name_m] [name_m]Theon[/name_m] [name_u]Winslow[/name_u]
Despite all the kids you already heave, you and your husband get pregnant again, but you decide this baby will be your last child. You're coming along in age and having more kids won't be good for your health. The single baby, a boy, is born a few weeks early and is small, but otherwise healthy and strong.
What is your son's name? Choose from the lists below
[name_m]Clayton[/name_m] [name_m]Levi[/name_m] [name_u]Parker[/name_u]