Alexa Jennifer Skiles (19) is Shehani's best friend. She loves to do competition cheerleading and volleyball.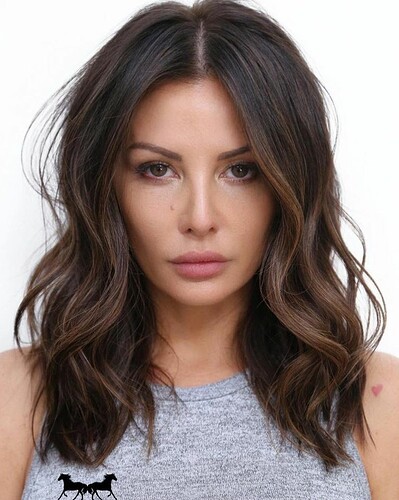 [name_u]Guadalupe[/name_u] 'Lupe' [name_f]Kathleen[/name_f] Skiles-Hernandez (43) is Alexa's mother. A successful orthodontist, [name_f]Lupe[/name_f] is a doting parent who naturally connects well with others, having three children: two boys and one girl. She's supportive of [name_f]Alexa[/name_f] without being pushy and wants to see her accomplish her dreams, while being patient when it comes to uncertainty. [name_f]Lupe[/name_f] had a difficult upbringing and can keep her problems to herself, something that caused several of her relationships to end until she met her husband, someone she was always comfortable opening up to. She has two beloved pets: a canary named [name_f]Maggie[/name_f] and tabby cat named [name_u]Wendell[/name_u].
Who is Lupe's eldest son?
Jacob Seth Skiles (21) is Lupe's eldest son. He recently flew 1,000 miles to give his crush her dream gift.
Who is Jacob's crush and what was her gift?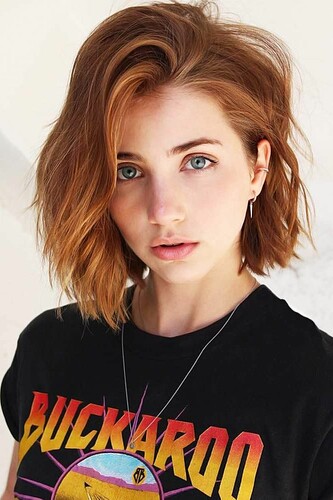 [name_f]Marianna[/name_f] 'Marnie' [name_f]Hayley[/name_f] [name_u]Tower[/name_u] (20) is Jacob's crush. Receving a pet kitten from [name_m]Jacob[/name_m] honestly left [name_f]Marnie[/name_f] feeling overwhelmed and she's uncertain about how things will progress between them. While grateful and thankful, [name_f]Marnie[/name_f] doesn't feel ready to a relationship after being in an abusive one in high school, instead wanting to focus on obtaining her degree to become a psychotherapist. She lives with her best friend, who was actually the one to answer the door, and had confided in her about the aftermath of her feelings. In spite of this, [name_f]Marnie[/name_f] adores the little grey kitten, whom she's named [name_u]Jasper[/name_u].
Hunter Nicole West (25) is a friend of Marnie. She is a dancer and a martial artist, and she is a mommy to a child.
Who is Hunter's child (Last name is Chalamet)?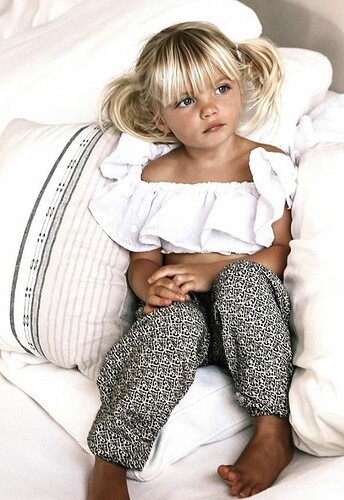 Isadora 'Izzy' Adrienne Chalamet (4) is Hunters' daughter. She's a little bit spoilt, being an only child, and has no problem trying to get her own way, but Izzy's still a fun, energetic and imaginative kid who loves her mother - often making cards for her while attending nursery to bring home. Izzy absolutely loves swimming and climbing, with her current goal being talking her parents into letting her begin gymnastics classes
[name_f]Sienna[/name_f] [name_f]Trinity[/name_f] Duquette (21) is Izzy's babysitter. Her friend group, or squad as she calls it, recently surprised her with a new car.
Who is one of Sienna's squad members? Tell about the car.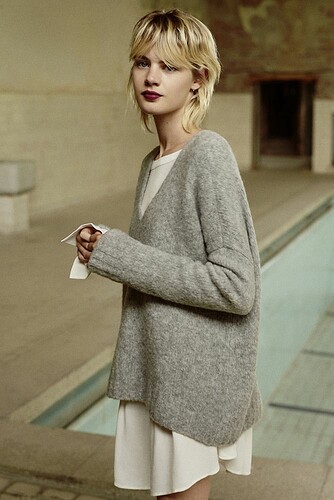 [name_f]Melina[/name_f] [name_f]Renee[/name_f] Frosch (21) is Sienna's friend who received the car. It's a second hand [name_f]Mini[/name_f] [name_u]Cooper[/name_u], something that she's been looking for since gaining her license and [name_f]Melina[/name_f] couldn't be happier, intending on returning the favour soon - so she'll be saving up from her job as a bartender (the main way she's supported herself while studying fashion design at university). This complicates things a little though, as she has growing feelings for [name_f]Sienna[/name_f] that she isn't sure how to deal with, not knowing it a confession would lead to rejection and awkwardness.
(I know nothing about cars, so I hope that worked!)
Madeline "Maddy" Sarah Corner (21) is Melina's cousin. She is a dancer and a mommy to a child.
Who is Maddy's child?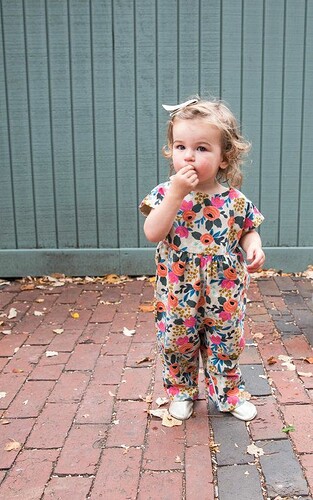 [name_u]Blair[/name_u] [name_f]Olivia[/name_f] Sandoval (1) is Maddy's child. She's a total cutie who's doted upon by the family as the eldest grandchild and always wants to be around her mum. Getting messy is something [name_u]Blair[/name_u] specialises in, loving to help with gardening and exploring the outdoors when she can, which means mud and grass stains are always getting on her clothes.
Who is Blair's dad?
[name_u]Logan[/name_u] [name_u]James[/name_u] Sandoval is Blair's dad and Maddy's fiancé. He recently surprised his sister with a new puppy.
Who is Logan's sister? Tell about the puppy.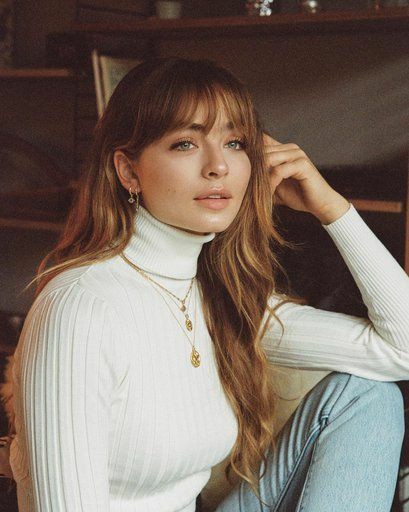 [name_u]Riley[/name_u] [name_f]Cathryn[/name_f] Sandoval (23) is Logan's sister and the aunt of [name_u]Blair[/name_u]. The puppy she recently received is a kuvasz, who she's decided to name Morgause, and she's absolutely overjoyed, already having a big dog - a [name_m]German[/name_m] [name_m]Shepherd[/name_m] named [name_f]Bathsheba[/name_f] (Sheba for short) - who's taken to their new arrival like a second mother. [name_u]Riley[/name_u] works from home, being a voice actress who primarily works on audiobooks, meaning she's constantly able to care for her dogs, or babysit her niece if the couple are busy. When she's free, [name_u]Riley[/name_u] enjoys painting, hiking and swimming, as well as playing acoustic guitar.
Who is Riley's girlfriend?
[name_f]Jacqueline[/name_f] [name_f]Kayla[/name_f] [name_m]Johnson[/name_m] (23) is Riley's girlfriend. She is a model, and dancer, and is an auntie as well, to her 5 year old niece.
Who is Jacqueline's niece?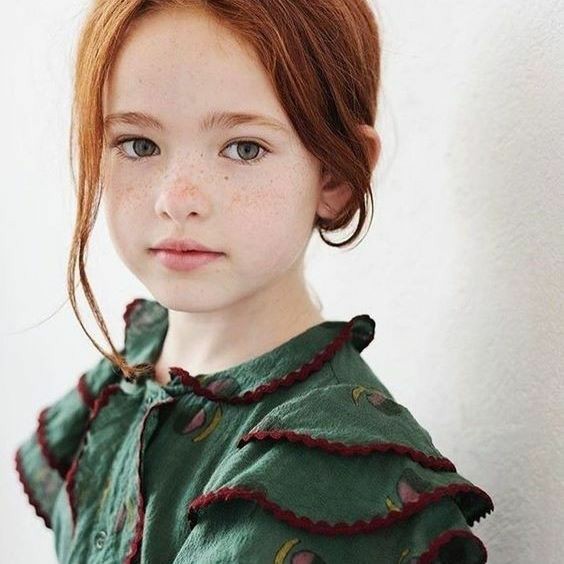 [name_f]Minerva[/name_f] 'Mina' [name_f]Lillian[/name_f] [name_m]Johnson[/name_m] (5) is Jacqueline's niece, being the daughter of her older brother. A quiet little girl, [name_f]Mina[/name_f] enjoys reading and is very bright, although she doesn't like much attention being placed upon her thanks to her shyness. Recently she began attending dance classes, having been inspired by her aunt who she looks up to greatly, and enjoys them, alongside her other hobby of horseriding. Mina's also a huge fan of animals - especially horses, dogs and cats - with her current dream of the future being to become a vet (although her parents are somewhat skeptical, thanks to her aversion to anything remotely gross).
Who is Mina's dad?