[name_m]Just[/name_m] wondering if this is something everyone's seeing.
At the bottom of all topics, there's a "Suggested Topics" section for other content you might find interesting based on what you've been reading.
Mine are always the same selection of my own started topics.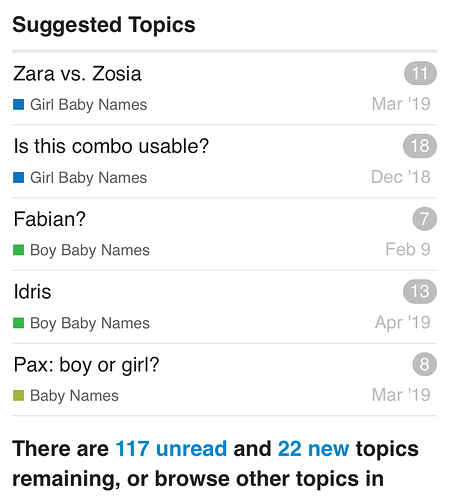 Interested to hear what others are seeing in this section?