Hey all
I used to be a mod here a very long time ago! I'm not sure if anyone will remember me but I still wanted to come and make an announcement anyway. It finally happened! After obsessing over names for most of my life I actually got to use one on a human when I became a mum for the first time on the 24th of [name_u]November[/name_u] 2020.
Meet my little strawberry, [name_m]Gilbert[/name_m] [name_m]John[/name_m] [name_m]Joseph[/name_m]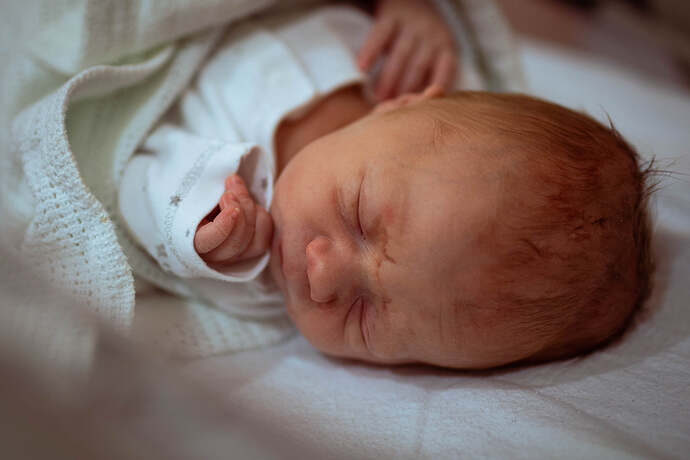 Excuse all the dried blood on his face. He was about twelve hours old when my husband took this photo.
Gilbert was one of the only names my husband and I could agree on despite having very similar taste in names (traditional but obscure). I don't think it was even on my original name list. He gets called [name_u]Gilly[/name_u] for short. We get a good reception in regard to his name as people recognise it but then also recognise that they never hear it. We also get a lot of 'Oh like [name_u]Anne[/name_u] of [name_u]Green[/name_u] Gables?'
My granddad John sadly died in 2019 aged 98. He was born, oddly enough, during the Spanish Flu pandemic on the 23rd of [name_u]November[/name_u] 1920. Despite our hopes (and my best efforts to get things moving) [name_u]Gilly[/name_u] missed his 100th birthday by a single day but I still wanted to honour their connection by including [name_m]John[/name_m] as a middle name.
Joseph is in honour of my other granddad who died when I was just six months old. It's also coincidentally my husband's middle name so it honours him too