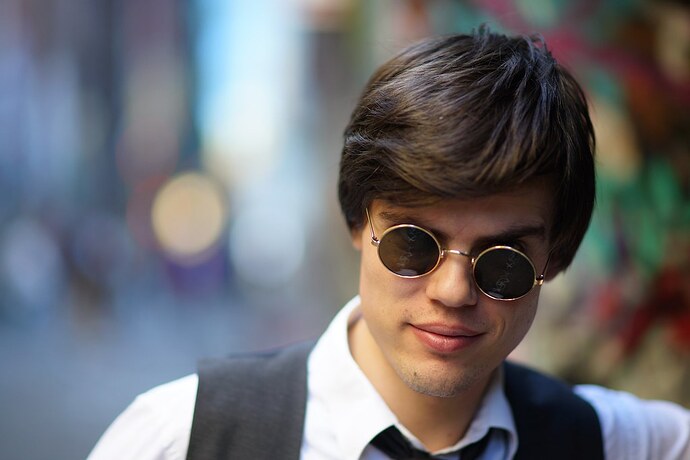 Kaio Thiago Reed (25) is Drew's best friend and a supporter of Drew and Rosie. Kaio hasn't been invited to Birkir's wedding but he's sending well wishes to the happy couple anyway. He likes that they're not speeding things up too quickly in their relationship and he thinks Rosie is a better girlfriend for Drew than Ashley was but he really likes Ashley as well. He's the only LGBTQUIAP+ male Reed, being pansexual. He's the eldest Reed but technically not the firstborn Reed — he's adopted! Unlike fellow adoptive siblings Cassidy and Duncan, Kaio was a baby at adoption, not a teenager, and Kaio was adopted from Brazil. Kaio and Ivy are super close, and although Ivy is the only biological child of the Reed parents, he's considered himself "thicker than blood" with Ivy and credits her for him finding and discovering himself. People have asked Kaio if he's a Corben since the Corbens are also a mixed family of biological and adoptive siblings but he is not, although he's good friends with Lara Corben and he adores her writing. He and Lara have been rumoured to date but this is false, they are only friends but enjoy every moment of their friendship.
Kaio himself has a 2-year-old of his own who is good friends with Milo although Kaio is a single father and the toddler was adopted. Kaio and his child spend lots of time together since Kaio is a daycare aide and loves nothing more than spending time with little kiddos in their early stage of life. While Kaio doesn't force the tots to live life exactly how he lives it, he can't help but give them toys and entertainment he grew up with when he was their age, and everyone jokes that he's "turning these 2020s kids into 2000s kids". Rosie slightly knows Kaio's own little secret but Drew does not — Kaio's in love with Ashley. Now Drew is with Rosie and isn't in love with Ashley anymore, Ashley is a single parent just like Kaio, and neither would be cheating, but Kaio feels so wrong liking someone his best friend used to date, especially since they had a child together. He doesn't want this to ruin anything for Milo as well, especially since Milo is friends with Kaio's kid. He's willing to step back and not pursue Ashley if it makes everything better for everyone else — in fact he doesn't know if Ashley even likes him back. Kaio has said to Rosie that he's over his difficult crush on Ashley…but if things were to work out, he'd still definitely pursue her.
Ashley was created by @Lindseylloyd052399.
Ivy was created by @wandering_willow.
Cassidy & Duncan were created by me.
Lara was created by @kitkatcookie.