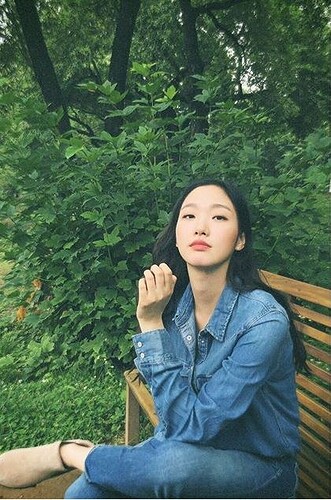 Yánmèng " Tilly " [Táo] Yang (40) is the mother of Sameer's best friend, who makes up a quartet between him and the twins. This development was a relief for Florin and Azra, as while it's evident how much the girls' mean to Sameer, they worried he'd feel some exclusion given their natural bond as twins. Tilly, her husband and their children - 11-year-old daughter, 8-year-old daughter and 3-year-old son - are newer to the area, having only been living in their current house for a year, following a decision to move. The passing of her father greatly impacted Tilly - having been an only child herself, losing her mother when she was starting college and requiring a year out to come to terms with her grief; something her dad greatly helped her come to terms with - so she wanted to be closer to where his memory is strongest, as he was a well-known doctor who was beloved by people for his kindness.
This process took a while, as Tilly's an anesthesiologist and needed to find a new job at a fairly local hospital, but has been a great decision for the well-being of the whole family, and her late fathers' best friend has become something of a surrogate granddad to her kids; having never had any children of his own. He isn't Chinese-Canadian like Tilly and her family, being Hungarian actually, however knows a great deal about their culture, which is something always upheld in the Yang household. Tilly herself is trilingual, speaking English, Chinese and Mandarin; while her husband's actually a translator, who works across a huge range of sectors.
Cycling is Tilly's favourite activity - it both calms her while also being very personally fulfilling - and her children are also into it, using it to travel to school alongside her. She was a little intimidated meeting Azra, as being older she knows some assume she'll be an authoritarian or dismissive because of the age gap, but the two have formed an unlikely friendship thanks to their son's bond; with Tilly greatly respecting how Azra is with her own children, and they regularly organise events for the younger kids to be involved in. Tilly also helps keep her older daughter's schedules in line - her eldest is starting to become enamoured with art, and her younger's mad about gymnastics, passions she fully encourages them to pursue.
Sometimes she is a little more cautious with her son, as coming home to a house muddied by adventuring outside isn't the most relaxing evening, but she's willing to let him get a worm farm when he's a little older [and her daughters are fully accepting of this of course]. They currently have two pet hamsters - Lolly and Jellybean - who are doted upon by the children, something Tilly and her husband find ridiculously charming; not that they admit it openly, as it's terribly embarrassing as far as the girls' are concerned. Tilly humorously made a pact with them years before about not being a cringey mom, and she's determined to stick by the promise, even if it means she misses out on some laughs.