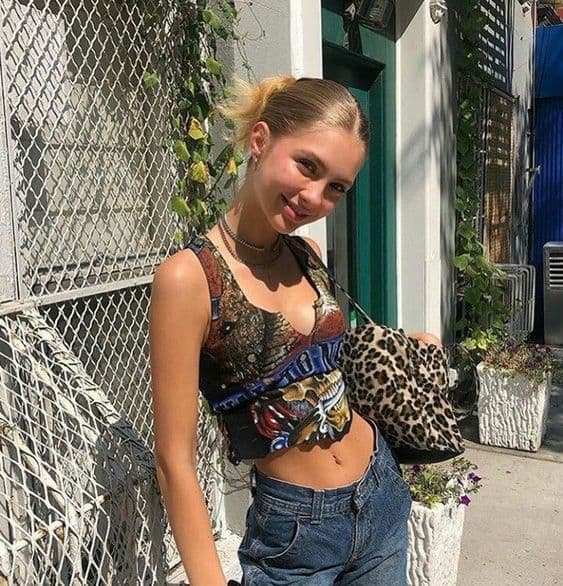 tw: not for this post but [name_m]Nathan[/name_m] McDowell's has biphobic views

cw: drug use & mental health problems (mentioned)
[name_u]Sutton[/name_u] [name_f]Araminta[/name_f] Fairclough (18) is the older sister of Olly's friend, who's part of the same circle as the twin son's of Nathan's new girlfriend. The pair have confided in [name_u]Sutton[/name_u] that their mom's seeing [name_u]Pip[/name_u] McDowell's dad, and given the nature of high school this causes a lot of stress, but she's done her best to provide assurance to both of them. A naturally sunny person, Sutton's usually considered the best bet to turn to if you want reassurance, and her decision to major in psychology hasn't been a surprise to any of her classmates, although she's uncertain if she wants to pursue becoming a therapist or working in the nursing sector.
Along with a fourth member of their high school circle, [name_u]Sutton[/name_u] and the twins have been close since kindergarten, bonding because they were all from households outside of the nuclear family. [name_u]Sutton[/name_u] and her siblings - her younger half-brother and sister - were raised by their maternal grandparents, thanks to drug abuse plaguing their mother, which culminated in a spell of psychosis shortly after Sutton's brother, the youngest, was born.
Their grandparents house is where the siblings are still living currently, as although their mothers' improved in terms of her mental health, she's still in rehab addressing her substance abuse issues; having had several relapses over the years, usually in the midst of inner personal conflict. [name_u]Sutton[/name_u] tends to be the most forgiving, not just as she's the oldest but because of her nature, however she understands the frustrations and anger of her brother especially, as he's the most distant from their mom thanks to the timeline of her mental deterioration.
What [name_u]Sutton[/name_u] instead focuses on is encouraging her younger siblings to pursue their hobbies, passions and forms of happiness, hoping to provide some reprieve to her grandparents, who already do so much to see them well given the difficult circumstances they were born into. She and her granddad regularly tend the family allotment together, something [name_u]Sutton[/name_u] always finds very relaxing, and it's helped by the fact the twin's mom has a plot there too, so sometimes the three hang out while planting or organising (if their respective guardians are caught up in conversation).