Hi everyone,
Just wondering if anyone else has to try edits multiple times to get them to post??
I get a pop up message saying something along the lines of "someone else is editing this post, so you can't over write it". But it's my comment, and I'm the one editing it. Who's the other "someone"?
🤷
I can always tell when it's going to happen because this little orange symbol appears, and sure enough it gives me the pop up message when I try to post.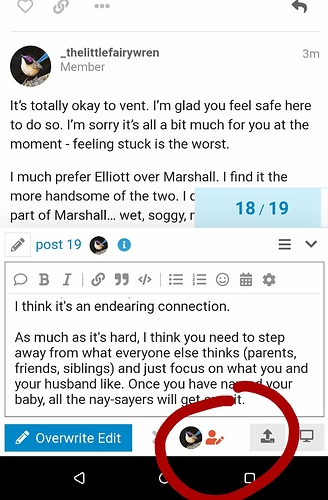 Anyone else??