Thank you @rubylark ! I'll try that next time it happens
You're welcome! Out of curiosity, is your phone fully updated? Mine isn't (I'm on iOS14) and maybe that could be causing issues?
Oh I never thought about that, mine isn't fully updated either, it's on IOS16, I'll update it and let you know if anything changes.
@rubylark I updated it but I'm still having the same problems.
Hey, I used to be part of the lounge for months, and now I've realised I'm no longer part of it. Was I removed or is this a glitch of some sort?
Your trust level dropped (probably because you haven't been active in the forums enough).
I didn't know we could lose trust levels!
I should log in more!
A post I have deleted returns and goes away from time to time.
You can't lose TL4, don't worry
Oh that's good! [name_f]My[/name_f] logging in is sporadic these days…
Small issue here: I'll go to click on the star on one of my badges, and it'll say 'failed' and stay starred.
I've been getting these type of glitches for months by now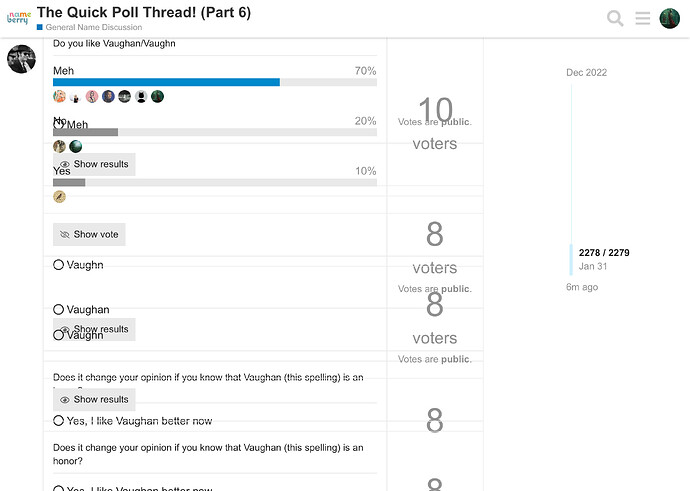 It does that if you vote on completely separate post, or if you click on a reply the reply will cover he next post
We have run an update today, which might explain some of the glitching!
I'm getting more glitches