Green? I'm not good at guessing eye colours, though
I am saying green. Partner is saying blue. So bluish green does not help with our debate hahahahah
Yeah, I think this is blue and other is green
Nooooo lol. I don't see blue at all. Hahah this is funny
They're definitely more green than blue, but there is a slight hint of blue in his eyes.
They're beautiful! Definitely green.
Original post is green, later one is blue!
I was also going to say blueish green but if I have to pick a color, then blue. I feel like green eyes typically have more brown.
ETA: I looked up "green eyes" on google images and the closest color to his eyes that I found said "sea green"
Do with that what you will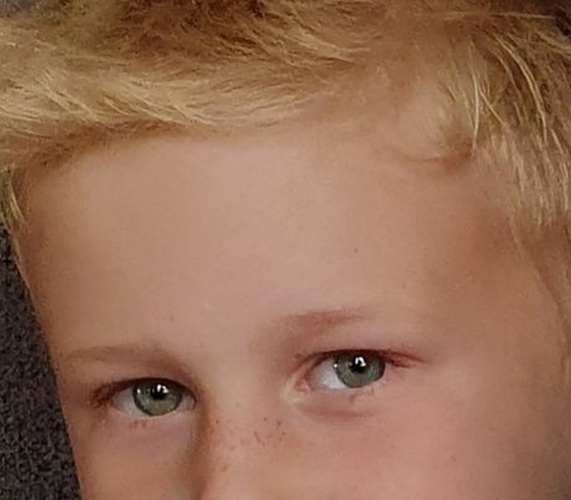 Is this a better pic.
I've not done a full face photo as don't want pics of my children plastered on the internet. Thanks for all those who commented
Oooo that's cool. I'll take a look thank you
Thank you
The right side of his eye looks slightly blue and the left side of his eye looks more green since there's definitely specks of green there. So I'd say blueish-green eyes, or if you want to be more creative about it, maybe turquoise blue?