Hi Berries!
The title says it all! Give me a name and I'll write it out for you! (And, you'll be helping me practice haha)
if you need an example of what I mean, here's me handlettering two of my favorite combos: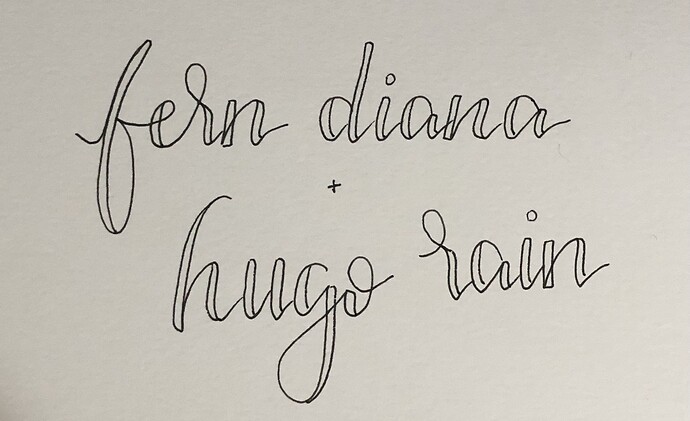 If anyone else wants to join in, they're welcome to as well!