I can't seem to add anymore names onto my private name list… anyone else having the same issue?
[name_m]Ah[/name_m] no, it isn't just you. I just tried to add a name and there's no save button! I added a comma after typing the name, as per instruction options.
@L18 which device and browser are you using? This is often helpful for admins @katinka to know.
I'm using [name_m]Ad[/name_m] Blocker browser on Android mobile.
I'll try a few different things to see if I can get a save option to crop up…
Tried on Google browser - no save option.
Tried creating a new list. The list saves as empty!
In addition

An incognito tab did not bring up a save option.
The 'Save category' and 'save visibility' options are present and working for me.
Switching to desktop view doesn't help and neither does making a new list from scratch.
Thanks for this and for the helpful detail! I will ask for it to be looked into urgently.
There is a known issue with Android and boy names not saving, I wonder if this is related?
Does it work for one gender but not the other?
Are all newly created lists saving as empty?
When did this last work for you / when did this issue start, if you know?
Thanks both!
Hello!
It's not working for either gender I'm afraid. I'm following the instructions and it usually works. I'm using an iPhone and haven't added any new names for a few weeks.
Thanks for your reply!
It's not working for either gender and the two lists I attempted with boys and girls saved as empty (although I entered 3 names). When I used Save Categories this time I got this error message: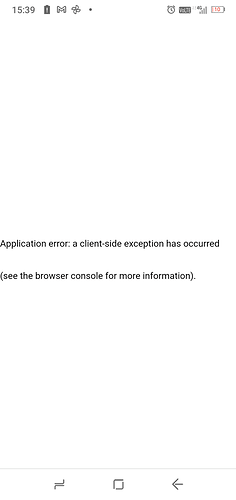 I think I added [name_f]Clodagh[/name_f] to a (public) list most recently and that list is now dated as 5th [name_u]August[/name_u] 2022. So it's been a little while.
I'm having the same problem. I have several private lists I wanted to add names to, but can't. At first I thought it was something wrong with the browsers I use (rotating between [name_u]Vivaldi[/name_u] and [name_u]Brave[/name_u], on a desktop rather than on mobile) or any extensions I have. Nope. Nothing doing. Is this feature just broken now or is there a fix?
Thanks!
It's currently broken I'm afraid, but I have asked the tech team to look into it urgently.
Thrilled to find this working again! Thanks all