When someone insults a name I like: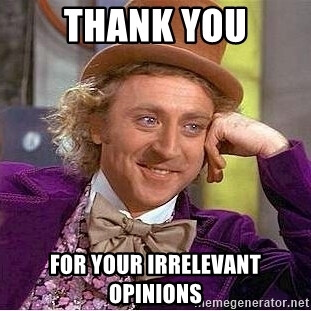 We just got six new chickens, i spent all of last night thinking about what to name them.
here are the names, given by me and my two brothers, guess which ones were named by me
Orange Eyes [name_m]Brick[/name_m]
[name_f]Adele[/name_f]
Casamira [name_f]Leocadia[/name_f]
[name_u]Ricky[/name_u] [name_u]Baker[/name_u]
[name_f]Mercedes[/name_f] [name_f]Rose[/name_f]
[name_u]Stevie[/name_u]-boy Pakora
It's really hard to tell chickens apart, though! One group of chickens we had, we names them all after egg dishes!
There was Quicha, Scrambled (she a little crazy…), Burnt, Omletta, etc.
realizes that my story takes place in 2140 and has a character named [name_m]Ace[/name_m]

*
This is my go-to thread when I need a laugh
you know you've been on nameberry too much when you casually type a colon to begin a list and then instinctively type "joy" immediately after…
(you also know that you use the :joy : emoji too much)
or when you delete your extra … because you're like "oh it wont show up anyway"
I can't even!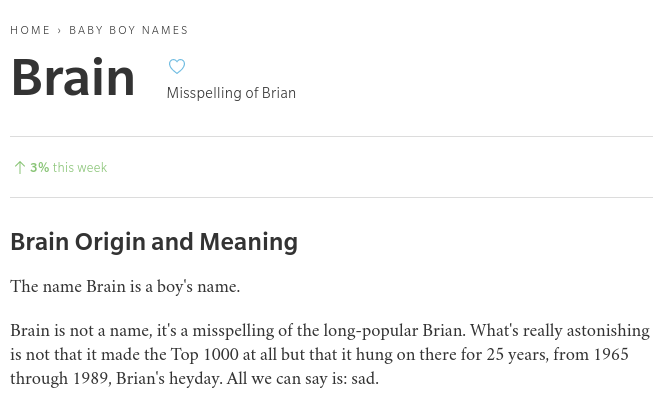 Imagine [name_m]Brain[/name_m] failing in exams
Does anyone else remember that one character from [name_m]Arthur[/name_m] nicknamed [name_m]Brain[/name_m]?
there are still some Brains hangin' 'round the country. More than you think.
Sad.
On the plus side, there are no famous Brains NB knows of.
Yes— his last name is [name_m]Powers[/name_m] too
YES OMG
He was my first thought
me before nb: gosh, I could never name my daughter [name_f]Eleanor[/name_f] or [name_f]Alice[/name_f]! they're so old-lady-esque!
me now: you know, [name_f]Henrietta[/name_f] is really growing on me! she's not clunky and old, she's cute and vintage.