I've never done an aesthetic post here before, hoping you all can help out! I'm looking for names to match this look: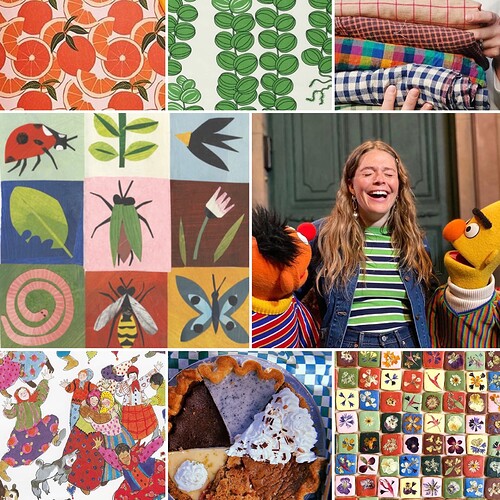 Wasn't sure what to call it but the Patricia Polacco image in the bottom left was my inspiration
if you have a better name for this aesthetic please suggest!
I'm thinking about the colorful, slightly retro vibe of the movies Matilda and Waitress. Lots of checks, pattern mixing, chunky knits, overalls. Granny smith green, orange, bright blue. A girl who grew up on the Frog and Toad books, collects bugs, makes her own pottery, loves to eat pie.
Give me all your snappy, zany, clunky-cool, weird-but-it-works names!