After having to wait for nearly a month, I finally got to bring my new sow home yesterday!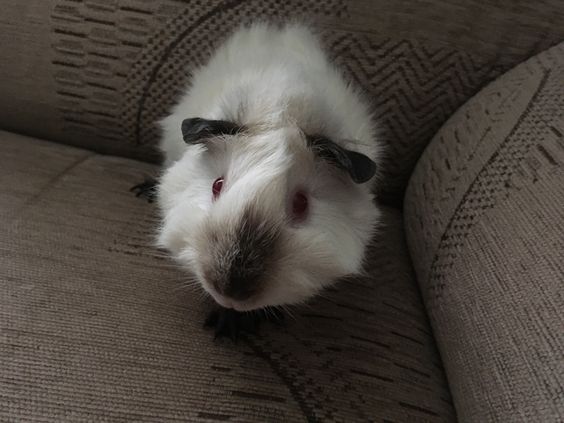 She's a 10-11 month old himalayan abyssinian; also known as one of my dream pigs. Breeder said she's an absolute sweetie, which seems accurate so far, but I think she's got a bit of sass too! She's also tiny, my other sows are 6/7 months, and bigger than her, and they're small for their age.
And I'm sick of agonising over names for my animals, so I'm seeking out help immediately for once!
Some things to point out:
She will hopefully be bonded with my other two sows, named [name_f]Amaya[/name_f] & Niska.
[name_f]My[/name_f] previous sows herd all had greek mythology names; I wasn't planning on having a large herd again, so haven't set a specific theme for my current girls (though if you can establish one based on my other sows, that'd be a bonus).
A few years ago, the guinea pig sanctuary I volunteer at rescued a group of pregnant sows, one of which was a himalayan abysinnian, very similar to my new girl. I fell in love with her at first sight, and was planning on adopting her. Unfortunately, she died giving birth, due to complications from over breeding. She was named [name_f]Snowdrop[/name_f], it would be nice if i could find a name that had some connection to her.
I don't middle name my pets, so first name suggestion are only needed.
Thank you for any help!