hey revere !! i'm glad you like my pfp : )
info for new people

[name_f]Welcome[/name_f] to the madness! I'm [name_f]Tilda[/name_f]. I mostly go by she/they pronouns but I won't be bothered if you call me he/him. Warning: this thread is CRAZYYYY.

About me:

I'm an INTJ
I love literature and long words
I'm occasionally slightly ranty
I LOVE CATS AND LITERALLY ALL ANIMALS
invisible string!!! i love that song so much
i highly recommended that you listen to some different ones because they're not some of her best work (they do still smack though)
---
anyway good morning (?) guys! how are we today?
good morning annie!
hoping to convince my dad to get me an iced chocolate as a (very late) breakfast but just watching youtube rn (: what about you!
also lmao @ the taylor swift talk. i only know her songs from before 2015. because nostalgia. anyway you belong with me is and will always be a bop
hi emmeline! hope you got your iced chocolate! rn i'm just on nameberry with the euros football in the background. england vs croatia
@EllArePea hiya elle! how are you?
I'm good, how are you? I cut my doll's hair yesterday and it was nerve-racking
ooh fun !! i don't watch a lot of the euros but i do love watching the semifinals and final with my friends! i think they're going to be in early july?
i honestly know nothing about football, but scotland qualified this year so i'm slightly more interested than normal!
this sport is
football
soccer
something else
right now i'm currently trying to learn all the countries in the world to add it to the list of random things i can name (every british monarch since william the conquerer and the us states)
okay pals, I'm leaving for summer camp! I'll be back in three and a half weeks, so see you all then!
bye hallie! have fun at summer camp! see you in three weeks
I've been working on that too!
it's going… uh. well i'm trying. what about your progress lol
have lots of fun!!!
i can do like 100, but a different 100 each time i try lol
if doing it to a song helps you in any way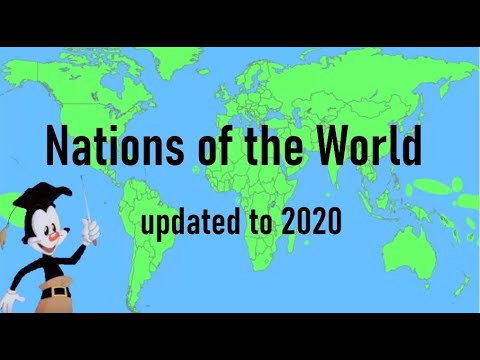 this is really good!
i just redid the test and this is what i got ! 50 to go. yikes lol
i'll check the song out! thanks :0
Summary
i just did the same quiz, i got 138! i'm pretty happy with that
it's always the islands i forget, especially in east asia/oceania (fiji, samoa, palau etc) and i'm really bad at african countries too. i do always get all of europe, mostly thanks to eurovision lol
oh god yeah i keep forgetting most of oceania fhudsjkhdg
i usually get all eurovision countries too! but i forgot azerbaijan this time </3
y'all.
a. I realized I have had this account for a month
b. I realized we are halfway through this thread and it's been a whole month
ahhhhhh !!!
this is a vibe
fun ! how'd it go ?
twin points. maybe three ? I think there was one in a random playlist I was listening to last week
these songs are: long live, willow, and maybeeee something from evermore ??
hey ! I'm ivy !
this thread has taken a month and a half so far. what the heck happened (other than finals/graduation)
how'd it turn out ?
I'm fixing a couple dolls from my friend's little, one of my favorite things in the world is their reaction when they open the doll from the box, it makes me so happy
have fun !!!
---
hello berries ! how are we today ?
to the new people
@autumnleaf02, @wintersnowflake03, @thunderstormgirl hey you guys, i'm via. it's lovely to meet you!
re: favorite taylor swift songs
[i strongly dislike self titled so i'll simply leave that one i guess?]
fearless - love story
speak now - enchanted & the *criminally underrated haunted
red - starlight
1989 - wildest dreams & wonderland
reputation - dancing with our hands tied
lover - cornelia street
folklore - the last great american dynasty
evermore - gold rush / tolerate it
it's a mix of tired, bored and nervous for me today; it's been a whole week and i'm still not used to going to school again smh. but i'm sure i'll be fine ¯_(ツ)_/¯
how are you?