I've had a 1 added to my name as well, unfortunately.
Sorry about that! I'm trialling a fix now.
Please see OP for information about a fix we've found
It seems like this has happened to me too - some of my posts seem to be showing livia1 as the author and some don't
You're on the list! I'm submitting them to the tech side a few at a time because there might be a short delay before they can get to updating the accounts, and I don't want too many people in the "queue" at once because you won't be able to log in while it's in progress.
You can keep posting under this name for now, the posts will be brought over to your regular account.
@katinka Mine has done this (I most certainly changed my email address at some point in the last decade)… I would love my original Sunniva account back, please, when you've got a minute. Thanks.
@katinka - I already messaged you about this the other day but figured I'd reply here as well in case it makes things easier.
@pansy You're on the list too but I still haven't had confirmation that the email addresses for those 6 above have been reset, and I won't be merging any more until those are all through.
@emrys Yay! [name_f]Happy[/name_f] that all your posts etc. are there?
@katinka Very happy, thank you so much! I really appreciate your help with this and all the work you've been doing for the forums. I imagine it's a bit of a challenging time currently!
@emrys Actual footage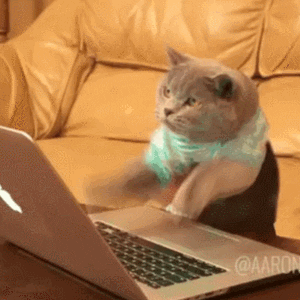 OK, the first batch have gone through and everything has worked as expected
So, I'll be merging the next batch in the next few hours. Please bear with us while everything goes through – it takes a little while for the changes to take effect. Once you've been merged, you will not be able to log in until the email update process is complete, which could take up to a day.
Please email support@nameberry.com if you are still having issues logging in after this point.
The next batch will include:
@pansy
@mega_muffin
@sunniva
@southern.maple
@livia
@otri
@jonquils
@moonstone
It's fixed for me - and I have my moderator tools (which I didn't with the "namefan1" username).
With the new forum update, somehow an extra "1" was added to the end of my username, jame1881. Is there a way to remove it?