Normally I don't want to cause a big fuss on nb as usually the website is really great and I'm more confused than annoyed or upset.

I was looking at names yesterday and I came across [name_m]Adelio[/name_m]. I thought it was a really cool name and apparently it has a [name_m]German[/name_m] origin, but then when you scroll down it says it's an upbeat Spanish name. So can someone explain this to me?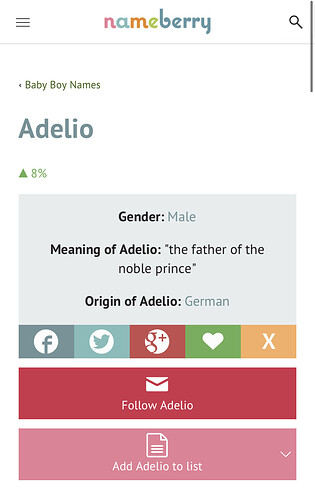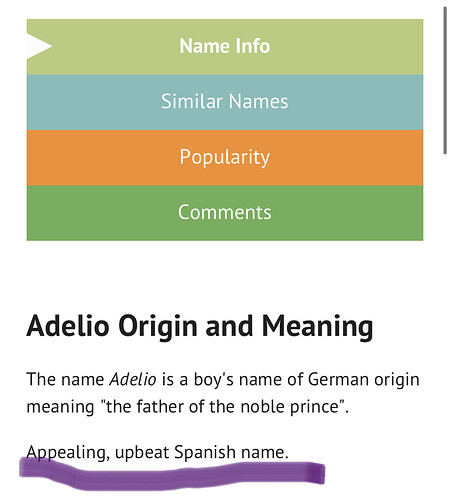 Here are some screenshots in case it helps.