In this game, the OP posts a picture or a link to a picture, the name they've made for the person in the picture, and a short bio of them. The next poster does the same thing, making a character who is somehow related to the person above. It doesn't have to be by blood - ex. the person's boss, favorite singer, classmate, etc.
I'll start. Have fun!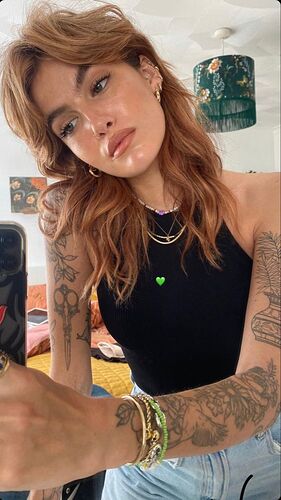 [name_f]Zoë[/name_f] [name_f]Alexia[/name_f] [name_u]Rey[/name_u] (23) lives in [name_u]Albany[/name_u], [name_u]New[/name_u] [name_u]York[/name_u]. She just finished her apprenticeship last year and is now an established tattoo artist at Dead Presidents Lounge. In her free time, [name_f]Zoë[/name_f] enjoys painting. [name_f]Zoë[/name_f] grew up in a rural spot of Guilderland with her mother, father, and three brothers. Her mother was a teacher, and her father worked as a farmhand. When she moved out, she went straight to [name_u]Albany[/name_u] with her portfolio and a dream. Now, she lives in an apartment with her partner and their pitbull, [name_f]Roxie[/name_f].