We've just sent in an application to adopt this gorgeous wee chocolate rescue kitten.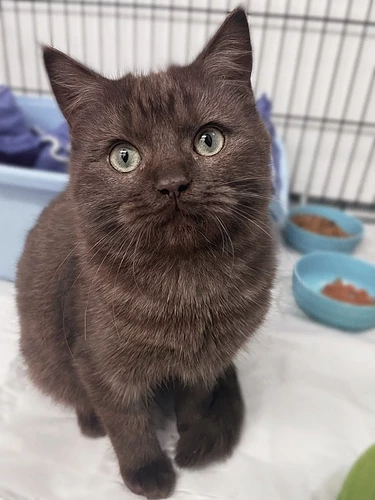 If our application is accepted, what should we name him?!
We already have two cats: a Scottish Fold called Higgins, and a British Shorthair called [name_m]Hershel[/name_m]. We call [name_m]Hershel[/name_m] '[name_m]Hershey[/name_m]' a lot, so I would want to steer clear of any other chocolate-related names, even though they would suit his colouring!