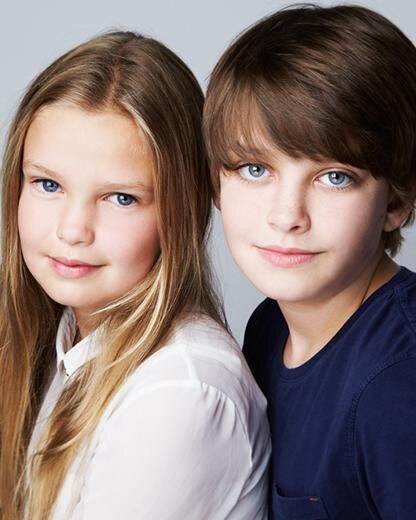 [name_f]Faith[/name_f] [name_u]Ariel[/name_u] [name_m]Potter[/name_m] [11] and [name_u]Honor[/name_u] [name_m]Alexander[/name_m] [name_m]Potter[/name_m] [11]
are the twin half-siblings of [name_f]Destiny[/name_f], the two of them look up to her greatly and admire her abilities in both music and her stepping up to take care of them. Being younger they don't really understand the toll that parentification took on their older sister but they try to pay her back in their own little ways like making her cards in art class or saving up pocket money to buy her candy to leave on her pillow. Their efforts continue despite the urging from [name_f]Destiny[/name_f] that they don't need to do that.
They're also pretty close with their grandparents and consider them their own parents, calling them 'Mama' and 'Papa' overtime as they've been in their care. They also now have begun calling their biological mother by her first name, a habit they picked up from [name_f]Destiny[/name_f].
Both of them are taking an interest in music like their sister and have been asking her to play with them and 'jam' when she has time. They've also been starting to ask if they can tag along to band practice but their grandparents worry it'll be too loud and that [name_f]Destiny[/name_f] will feel worried about having to look after them once again. Sometimes when Destiny's bandmates come over not to practice but just to hang out the twins intermingle among the older kids as they think they're cool. The other members think the kids are sweet and funny in stark contrast to their older sister's 'icy' persona.