I just wanted to know, how to take the Nameberry user tutorial?
Do we have to message discobot or reply to a topic like that?
Ugh no Discobot I don't want a tutorial
It was just an example!

Just say discobot start tutorial
I didn't do anything extra
I just put it in a quote, but that doesn't affect
You need to uncheck this box in your Preferences, under Interface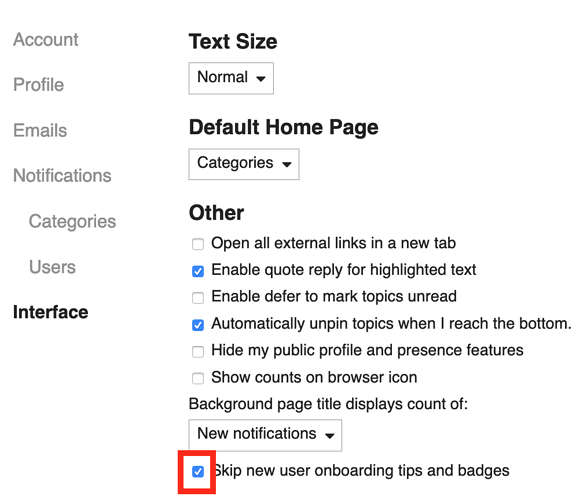 Otherwise discobot won't respond.
How to take the advanced tutorial?
Do the same as before, but say "start advanced tutorial" after tagging discobot.
[name_m]Hi[/name_m]! To find out what I can do, say @discobot display help.