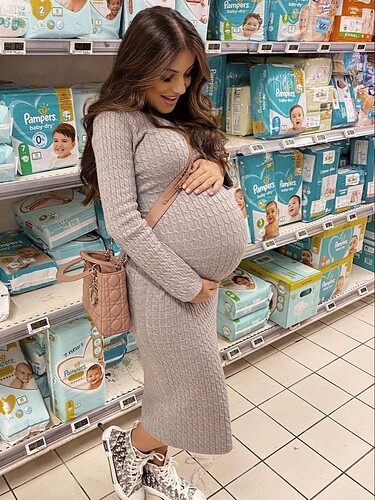 [name_f]Isabella[/name_f] [name_f]Grace[/name_f] [name_m]Thompson[/name_m] (30) is an expectant mother eagerly anticipating the arrival of her baby girl. A loving and caring individual, [name_f]Isabella[/name_f] has always dreamed of becoming a mother and creating a happy and nurturing home for her child.
[name_f]Isabella[/name_f], who works as a high school teacher, has a kind and patient nature that is loved by her students and colleagues. She has a passion for teaching and believes in the importance of education, hoping to instill the same love for learning in her own child.
With her husband, [name_u]Michael[/name_u], by her side, [name_f]Isabella[/name_f] is excited to embark on this new chapter of their lives together. They have spent countless hours preparing the nursery, attending parenting classes, and reading books to ensure they are fully equipped to provide a loving, supportive environment for their daughter.
During her pregnancy, [name_f]Isabella[/name_f] has embraced self-care, taking regular walks in the park and attending prenatal yoga classes to stay active and healthy. She enjoys reading books about pregnancy and parenthood, eager to learn as much as she can to give her daughter the best possible start in life.
[name_f]Isabella[/name_f] has a strong support system of family and friends who are excitedly awaiting the arrival of her baby girl. They have already showered her with love and gifts, making her feel cherished and ready to take on the beautiful, yet challenging journey of motherhood.
As [name_f]Isabella[/name_f] counts down the days until she becomes a mother, she is filled with hope and anticipation. She looks forward to cherishing every moment with her baby girl and building beautiful memories together as a family.