Who else thinks that name berry should be made into an app?
Everyone's been saying that for years! Not sure where they currently stand on doing that, though
Nameberry would be a cool app!
The sad thing would be that if I asked my mom to get it, she'd realize that it has a forum and that I'm on the forum.
Also, shouldn't this be on All About Nameberry?
Ah, you're right! I moved it
I have thought about this before, too. Not sure, honestly… There are pros and cons. If nothing else, I definitely wish the Name Generator were an app!
Wait… but it is an app! (Right?) I have it on my phone… it's the same as on the computer, but it's just nice not to have to search for it. I can just tap on the app icon!
You can add it to your phone/tablet like an app: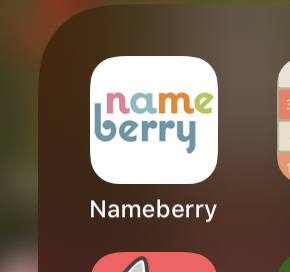 It's just a link to the website, but useful.
Sorry! I didn't see that section! I'm new to this.
Thanks for telling me! I looked up how do it and now it's an app on my phone. Yay!
It's all good
I did that earlier today!