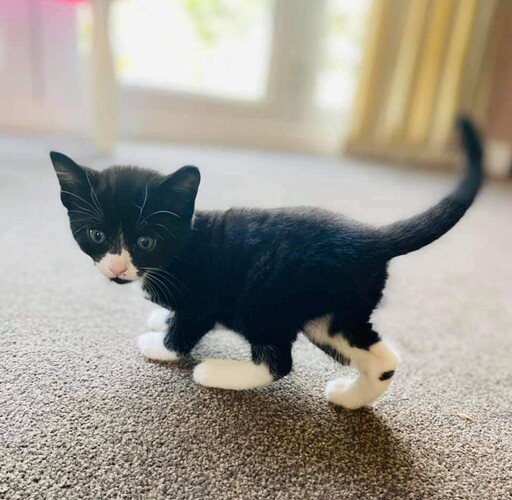 We are getting two little girl kittens! Yaaay!
Husband is being even less helpful at naming kittens than daughters, and he still can't pronounce [name_f]Persephone[/name_f].
I am leaning heavily towards Indigo/India nn [name_u]Indie[/name_u] for one as it was one of our favourite baby names but I wasn't quite there with it on a person. We are sailors so nautical / weather names also good.
Top idea is [name_u]Indigo[/name_u] and [name_f]Violet[/name_f] (eldest daughter also loves purple)
Other ideas
[name_u]Storm[/name_u] and [name_f]Misty[/name_f]
[name_u]Jet[/name_u]?
[name_f]Lumi[/name_f]?
Flurry?
[name_u]Skye[/name_u]?
Any other suggestions? Thoughts? I think they need quite matching names. Our last cat was [name_u]Stanley[/name_u].