Just stumbled across this feature which I'd somehow missed and thought it could be a useful one to share in case others missed it too!
Topics of 50 posts or more have an optional "Summarize" button at the bottom of the OP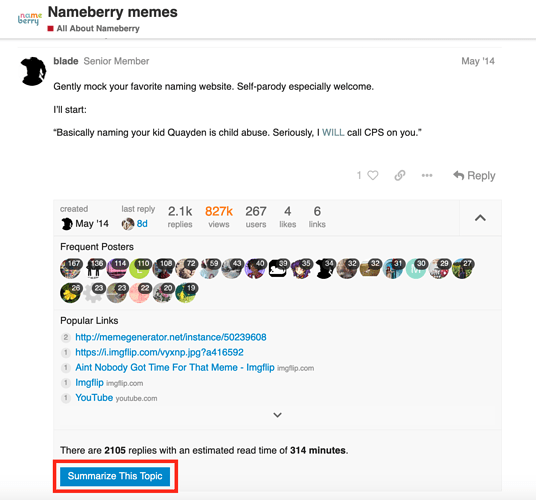 Clicking it will condense the visible replies to a smaller number of the most interacted-with replies on the topic, up to a max. of 100 posts.
See it in action here:
Not necessary or suitable for every mega-topic, obviously, but could certainly be handy for some!