Inspired by @BethT2008 thread! What would you name my pup?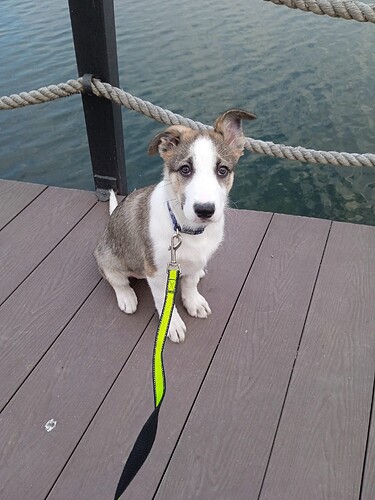 [name_u]Sterling[/name_u]
She's gorgeous!
I'll name her [name_u]Harlow[/name_u] or [name_f]Bea[/name_f].
She looks like a [name_u]Pepper[/name_u] or [name_f]Luna[/name_f] to me!
You're ideas are so cool guys!
Btw her actual name is [name_f]Ruta[/name_f]!
[name_u]Angel[/name_u]
Ooooh, how absolutely beautiful. Im assuming girl but know that can be wrong. But instinct wants to say she is beautiful, cautious, observant and probably feels your emotions thus tries to make you feel better.
For female i'd go with Latte
For Male i'd be tempted to go for [name_f]Mocha[/name_f]
That being said, the name that first popped in my head was [name_m]Patrick[/name_m]
cookie! looks absolutely adorable