oh look, you've probably seen one of these before!
i'm lazy && i love these types of games, so here's a cmd-v'd summary of the rules:
i'll give a full name and age for a fictional person as well as an image of them. a paragraph of description as well (although this isn't mandatory). the next person will create a person that is related to the previous person in some way (it doesn't necessarily need to be by blood: it could be a friend, coworker, etc), then it continues.
hopefully that makes sense. here's some people who i know like these types of games:
@kitkatcookie , @CherryBomb50 , @I_meme_it , @wandering_willow
---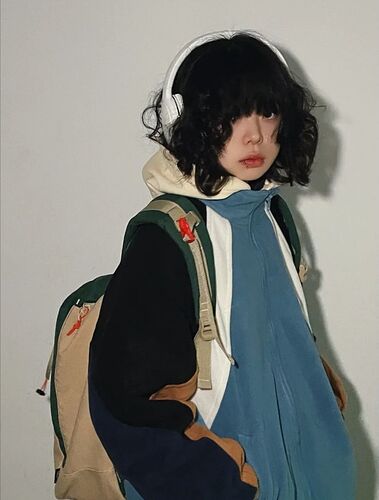 Ryuna " [name_f]Luna[/name_f] " Hashimoto (17) is a rising senior in high school. She is the youngest of four siblings— all of them older brothers— and the only one to be born and raised in the U.S. What brought the Hashimoto family to the U.S was her dad's job just a year before she was born, and she's lived in [name_u]Boston[/name_u] her whole life. Being the only girl in the house made [name_f]Luna[/name_f], as stereotypical as it is, into a tomboy. Could you blame her, though? Her sibling closest in age with her is just a year older (and thus a grade above), and [name_f]Luna[/name_f] shares the best kind of sibling rivalry with him.
[name_f]Luna[/name_f] doesn't have a lot of friends at school, and she likes it that way. She and her introverted friends exist outside of the student body hierarchy— friendly with the popular kids and friendly to the unpopular ones. [name_f]Luna[/name_f] probably would have ended up in the popular crowd if she wanted to, though, she went to the same school as her older brothers and they were the lives of multiple parties, apparently. She's even seen some teachers wince when they realised she was related to them. Nonetheless, Luna's very different from her siblings but gets along with them just fine.
Recently, though, she's ended up in a group project with the captain of the girl's varsity soccer team, and [name_f]Luna[/name_f] can't get the girl out of her head. Her friends say it's a crush, but [name_f]Luna[/name_f] refuses to believe that it is. Crushes are supposed to be pleasant! [name_f]Luna[/name_f] feels lightheaded and can't seem to keep any trains of thought steady when she's around her. Her brother closest in age with her has caught on, and for once has been actually talking to [name_f]Luna[/name_f] about it— for now they have a peaceful(?) truce.