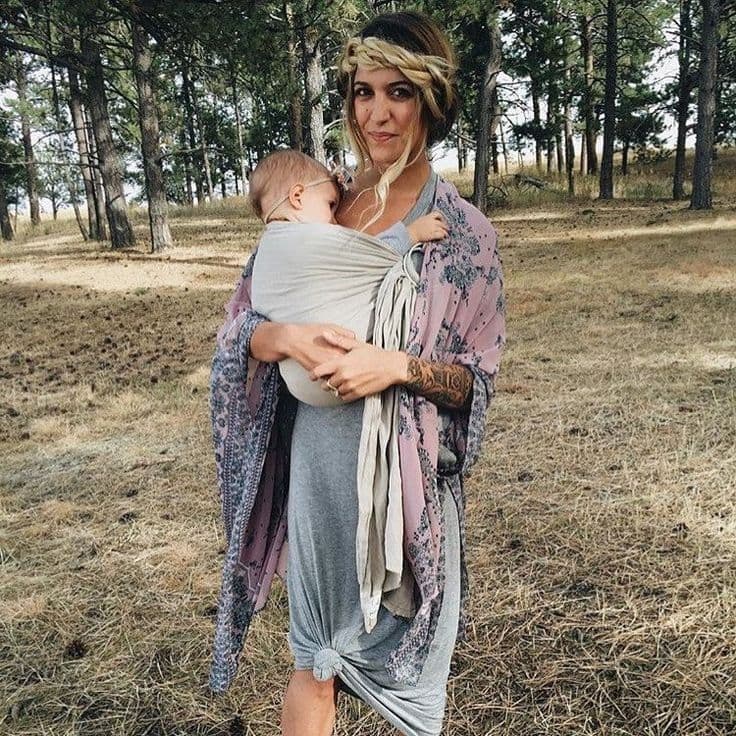 [name_f]Genevieve[/name_f] [name_u]Clare[/name_u] [name_u]Baker[/name_u] [26]
and
[name_f]Acacia[/name_f] [name_u]River[/name_u] Baker-Barr [11mos]
are the lead vocalist of
115% Sasquatch
and her daughter. [name_f]Genevieve[/name_f] is a friend of [name_u]Ellis[/name_u] and they actually go pretty far back. While there's an age gap between them their older siblings are a few weeks apart and where in the same grade in school as well as friends so through them [name_f]Eve[/name_f] and [name_u]Ellis[/name_u] started their connection, though they didn't become friends until they were much older and out of high school. Though they reconnected online once their respective bands started getting their own attention.
As you can guess from her looks and the name she chose for her baby, she's very outdoor oriented, spiritual, and essentially a quintessential 'hippie' but it's a label she happily uses. However her alternative outlooks are within reason and she's not an extremist, instead believing in the happy middle point where her crunchy views meet with modern ones in harmony. She uses essential oils for headaches but antibiotics for infections. She's not opposed to modern medicine, in fact her partner, who uses he/they pronouns, is a doctor!
Her band was formed shortly out of college with some other friends who also love crystals and hiking like she does, their sound is a sort of Mumford and Sons meets [name_u]Florence[/name_u] and the Machine style with the occasional badass guitar riff in their songs. Her and her bandmates love to keep the atmosphere relaxed in contrast to the issues that Frenemy has been having, [name_f]Genevieve[/name_f] has said before and maintains that any member is welcome in 115% Sasquatch is they think the tension is too much. She's given [name_u]Ellis[/name_u] her advice on the whole Eiko and [name_u]Riley[/name_u] situation, and she feels awful for him and [name_f]Sereia[/name_f] to be caught in the middle. [name_f]Genevieve[/name_f] knows a fair bit about how [name_u]Ellis[/name_u] feels as the mediator as she's the middle of three daughters herself. Family and other relationships are very important to her and she's hopeful that a happy conclusion can be met among the Frenemy bandmates.
While generally Genevieve's life is pretty relaxed she faced some hectic times last year. She and the band were in the middle of a tour, mostly playing bars and summer park barbeques, nothing major, that was supposed to last a year when she found out she was pregnant. After talking to her partner who was back home they came to the conclusion that she would continue touring since it was so important to her and the band, with her partner periodically coming out to visit certain stops as planned, as long as she could. [name_f]Genevieve[/name_f] ended up touring until she was just about nine months pregnant with the tour concluding just six days before she gave birth to [name_f]Acacia[/name_f]. Now her baby girl has a love for music and is favored among the other members as 'the cutest little groupie'